'We cannot solve our problems with the same thinking we used when we created them' ~ Albert Einstein
Being interested in Consultancy I was very excited to write this article, where I will be sharing exclusive content from consultants in the Big 4 firms (PwC, EY, KPMG and Deloitte) with their views and tips for your major keys to success. 
Consultancy is generally helping organisations to improve their performance and its profit-making ability by generating and/or implementing a list of actions. They can work in various industries, some being: healthcare, manufacturing, media, public sector, retail and financial services. After talking to many students, people have told me that they don't understand the difference between management consultancy and strategy consultancy. So strategy consulting is actually a function of management consulting which focuses more on high-level analysis and future consequences. Just as every square (strategy) is a rectangle, but not all rectangles (management consulting) are squares – strategy consulting is just a subset of management consulting. Other types of consulting include: IT consulting, HR consulting and economics consulting just to name a few. In the remaining of this article, I hope to distinguish a few of the key reasons why consulting is one of the most popular career choice in this day and age, other than it being one of the most respectable professions.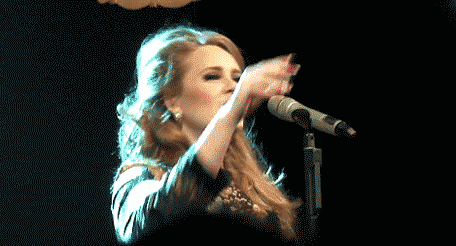 WHY CONSULTING?
1. Challenge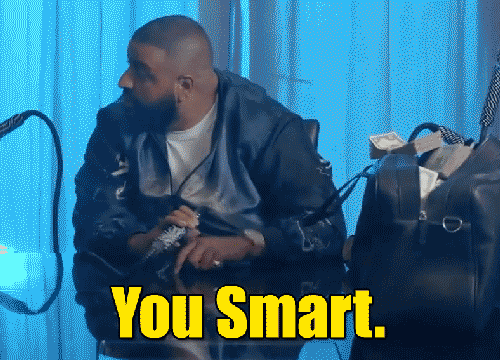 If the answer to the client's problem were obvious, then they wouldn't have needed to hire an external consultant for their recommendations. Being a consultant takes rigorous research and being willing to learn since each project will be different to the next. You then have to be able to articulate your findings and what you recommend, in many cases, to an audience and convince the client how your method will be effective.
'It's a very active job and challenges you to think about different industries and problems clients must face' ~ Linh Quach PwC
2. Expand your networks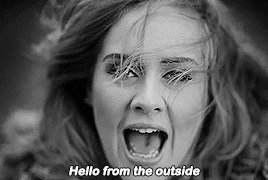 Consulting is a people's business and consultants are one of the most informed type of people, working in a range of industries and with a variety of different businesses they learn a lot through talking to people. It goes without saying, but someone will always be more knowledgeable than you in some areas, so the more effort you make to learn from others the more you will take. Consultancy is centred on understanding your client's needs so people skills are important, especially since they are mostly at client sites and have to adapt to a new environment fast.      
'Good working relationships with a wide network will help you to be more efficient and produce higher quality work' ~ Dmitry Ivanov Deloitte
3. Variety
Clients usually have different needs which makes every project different to the next. This is why most consulting firms emphasise the need for a tailored solution, because each solution will be based on statistics and facts that are unique to that business. This variety will mean your Mondays will not be the same as your Thursdays, which adds a little spice to your working life.
'I enjoy my work every day because it never gets monotonous' ~ Sam Brown KPMG
4. Springboard To Many Different Opportunities
Being involved in various industries and working with many clients will improve your business acumen. By networking with clients and learning more, you might get to know more about what you are interested in and consulting really offers the chance to explore that interest if it's in a specific industry. You spend a lot of time at your client's site, so get to know their team pretty well, it just may happen that they present you opportunities which you may consider in the future. Being a consultant with exposure in multiple industries makes consultants one of the most employable should you wish to change careers.
'Choosing consultancy was the perfect option to gain an exposure to many different professions' ~ Damian Allinson EY
WHY THE BIG FOUR?
1. Overcoming personal hurdles
EY has a career development framework called EYU… which literally means EY and You, this is to ensure that both EY as an organisation and employees as individuals are meeting their goals. Firms in the Big 4 are known to help employees develop their soft skills and offer a range of training courses to help you reach your potential.
'A firm that values its people, is patient, and encourages personal development, is a good place to start' ~ Damian Allinson EY
2. Comprehensive Training With Team Bonding Activities
PwC for instance offers a comprehensive two month training scheme, so it's easier to get close to the other graduates because you've been in the same classroom for two months. Consultants need to truly understand their projects before coming to a solution, so sometimes you'll need to seek help from other consultants so it's important that the environment is one that is supportive and friendly.
'I've made good relationships with other graduates so there's always someone to eat lunch with.' ~ Linh Quach PwC
3. Freedom 
Deloitte consultants are given a lot of flexibility and are given the opportunity to get involved with Deloitte Digital – Deloitte's in-house digital consulting agency. As well as flexibility in careers, Deloitte employees are encouraged to take responsibilities such as organising events and mentoring students, there is also the chance to get involved in multiple hackathon events. 
'There's quite a lot of independence and freedom in our culture' ~ Dmitry Ivanov Deloitte
4. Early Responsibilities 
You'll find yourself working with real clients early on in KPMG – meaning as an employee you have the chance to change the way a real business works nearly straightaway… that's a lot of responsibility! If you're the type of person that thrives on challenge and wants to hit the ground running this is definitely a bonus for you!
'It gives graduates the opportunity to prove themselves and offer real value to clients' ~ Sam Brown KPMG 
Finally, a massive thank you to the consultants who have agreed to publicize their opinions, I honestly could not have done this article without them!